Week of Nov 28th-Dec 2nd, 2016
New this week: Looking forward post-Turkey Day Game '16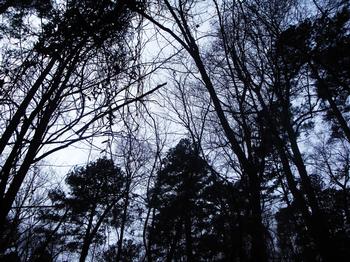 The Greenfield versus Turners Turkey Day rivalry game has come and gone for 2016, but it remains frozen in time on our website, MontagueTV.org. Well, so far as we can predict the future of the internet. Or, gather round the TV to cheer on your team! Here's the highlights for this week:
Monday 11/28: Watch the Turkey Day game at 8:30PM! If you miss Monday's airing , catch it again on Friday at 10PM or Saturday at 2:30 and 5 PM. Spoiler Alert: this was Turners Falls' sixth consecutive win!
Tuesday 11/29: At 9AM, check out Mass Save Audit, to find out how to stay warm on a budget this season. At 6:30PM, check out the Gill Montague Regional School District meeting. After midnight (12AM Wednesday), watch Fashion show 2016! Search the listings below for a fashion time warp...
Wednesday 11/30: At 2PM, check out health care & financial planning information for Veterans, as hosted by Greenfield Savings Bank. At 9PM, relive the Montague's warm June Days with some treasured moments from this year's Mutton and Mead Festival.
Thursday 12/1: More June days delight us even as the days get darker, if you catch the Carribean Heritage Celebration at 9PM. At 11PM, enjoy a throwback to Fashion Show 2010! What trends have changed or stayed the same between 2010 and 2016?
Friday 12/2: Up early? Catch violinist Michi Wiancko as featured in this summer's Common People Concert Series, a program of A-Natural Music School, which will air at 4 AM. Kick off your evening with a fresher on what's going on in the world--Democracy Now will run at 6 PM.
Looking to get out this weekend? Join the Montague Square Dance this Saturday at Montague Common Hall! That's 34 Main Street. All the dances enjoyed will be taught, and NO experience is necessary. There is a $5-10 cover charge but NO ONE is turned away for lack of funds.
Got all that? Good! We also want to alert you that next Friday, December 9th is It's a Wonderful Night in Turners Falls--details at TurnersFallsRiverCulture.org--and the Welcome Yule Midwinter Celebration will be December 9th, 10th & 11th at the Shea Theater (tickets in advance at brownpapertickets.com). In the meantime... Have a wonderful week!
Something going on you think others would like to see? Get in touch to learn how easy it is to use a camera and capture the moment. (413) 863-9200, infomontaguetv@gmail.com, or stop by 34 2nd Street in Turners between 10 a.m. and 4 p.m. Monday through Friday. We'd love to work with you!
Posted: to General News on Mon, Nov 28, 2016
Updated: Mon, Nov 28, 2016