Week of October 2nd-6th, 2017
New this week: Cruisin' on the Foot Mobile!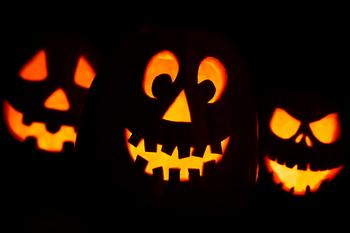 Happy October! This week from MCTV, join Waffles the Clown at North Quabbin Cruise Night! Waffles, riding the "foot mobile" at a car show, brings us an important message about public transportation and the impact of cars on the environment. Video by Janet Masucci!
Can you believe it? Franklin County Pumpkinfest is less than three weeks away! Get your costumes ready for this downtown Turners extravaganza.
Here's some highlights from the TV schedule this week! Please note the Special Town Meeting will be airing live on Thursday.
Monday: 4 PM - Discovery Center: Northern Bats.
Tuesday: 9:30 PM - Honoring Frank Abbondanzio 11/13/16.
Wednesday: 7 AM - Agape Baptist Moldovian Choir 8/17/17 Remix!
Thursday: 6 PM - Special Town Meeting 10/5/17.
Friday: 8 AM, 1 PM, and 6 PM - Democracy Now!
Interested in becoming a board member for Montague Community Cable, Inc. (MCCI)? Visit montaguetv.org/n/135/MCTV-Looking-for-New-Board-Members to learn more and call 413-863-9200 to set up an appointment with a current board member! The next MCCI meeting will be in November.
Something going on you think others would like to see? Get in touch to learn how easy it is to use a camera and capture the moment. (413) 863-9200, infomontaguetv@gmail.com, or stop by 34 2nd Street in Turners between 10 a.m. and 4 p.m. Monday through Friday. We'd love to work with you!
Posted: to General News on Sat, Sep 30, 2017
Updated: Sat, Sep 30, 2017