Week of March 5th-9th, 2018
New this week: Dollmaking with Belinda Lyons Zucker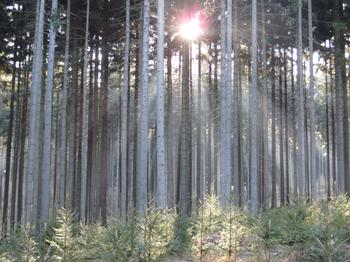 This week, look for "Making African Dolls with Belinda Lyons Zucker" on channel 17, or find it at montaguetv.org/p/76/Latest-Videos. It'll be a real treat if you do.
This video films an event at Greenfield Savings Bank where community members were invited to make Ode to Spring dolls with Belinda Lyons Zucker, a very skilled local artist. Watch this video to see Lyons Zucker provide support for event attendees in their diverse expressions of Ode to Spring dolls at the event; to see her present her doll Miss Cora, explaining how she made Miss Cora and the meaning behind her choices; and to hear intimate conversations with Lyons Zucker about the use of dolls to stand in place of departed loved ones in African cultures. Lyons Zucker says she learned a great deal about the use of African dolls from researcher Elisabeth Cameron, who has a book called Isn't S/He a Doll: Play and Ritual in African Culture.
To see more of Lyons Zucker's work, visit picturetrail.com/beezdolls. You can contact her about handmade dolls and dollmaking parties at beezartdolls@gmail.com or 617-818-1970. Belinda Lyons Zucker also has a gallery in Shelburne Falls you can visit--the Artisan Gallery, which is not open on Tuesdays. Check it out if you can!
Is there something going you'd like others to see? If you get in touch, we can show you how easy it is to use a camera and capture the moment. (413) 863-9200, infomontaguetv@gmail.com, or stop by 34 2nd Street between 10AM-4PM, Monday through Friday. We're excited to work with you!
Posted: to General News on Tue, Mar 6, 2018
Updated: Tue, Mar 6, 2018