Week of April 15th-19th, 2019
New this week: Science, Sports, and Strings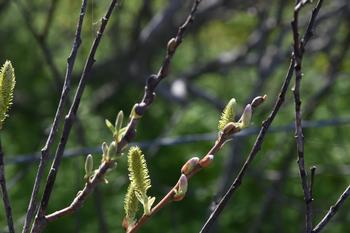 Sometimes spring seems to trickle in too slowly with the April rain, but birdsongs beckon the blossoming to come. We hope this week, the buds will reveal their green beginnings.
Yes, the waiting is hard. Thankfully, we won't have to wait anymore to see the following programs, now available on Montague Community TV!
Science in the Valley, episodes 1 & 2
Franklin County Varsity Sports Report: April 2019
Farley String Band, at Greenfield Savings Bank: March 2019
Harmon Personnel Services, at Greenfield Savings Bank
Cable Advisory Meeting: April 2019
Arcadia Wildlife Sanctuary Presents: the Amazing Beaver, at Greenfield Savings Bank
These videos can be found on Channel 17, or on our website: MontagueTV.org.
Something going on you think others would like to see? If you get in touch, we can show you how easy it is to use a camera and capture the moment.
Contact us at (413) 863-9200, infomontaguetv@gmail.com, or stop by 34 Second Street between 10:00 a.m. and 4:00 p.m., Mondays through Fridays. We'd love to work with you!
Posted: to General News on Sat, Apr 13, 2019
Updated: Sat, Apr 13, 2019