Week of May 23rd-30th, 2019
New this week: Child Haven International, Day of Remembrance, Radical Interconnectedness Festival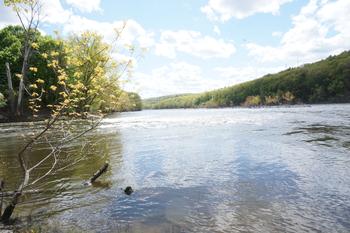 Happy Memorial from MCTV!
This week we have some exciting new videos coming to you. We will have video of the Memorial Day Ceremony which took place over the weekend coming out soon. Also, on May 18th outside the Discovery Center in downtown Turners Falls Dave Brule and the Nolumbeka Project presented Day of Remembrance: Commemoration of 343rd anniversary of the Massacre at Peskeompskut. The Nolumbeka Project seeks to spread a more accurate depiction of the native peoples and their history. Watch to learn more!
We also have videos featuring the recent Radical Interconnectedness Performing Arts Festival that took place in Turners Falls. The festival took place in several locations across downtown, including the Discovery Center, FAB clothing store, and The Church of Pod. The Shae theater hosted performances as well, featuring Alex Demelo and United Arc Theater: Performances by Individuals with Intellectual and Developmental Disabilities, Cynthia Snow: Poetry and Song- Elders and Experience of Alzheimer's and Terry Jenoure performing Pelala: A Music and Solo Spoken Word and video installation.
On the way is a video featuring the recent silent auction and musical performances for Child Haven International hosted by St. Kazimierz in Turners Falls. Child Haven International is an organization dedicated to providing children and women in developing countries with food, education, health care shelter and clothing, emotional and moral support. The event was catered by Greenfield Market and featured performances by Bamba De Aqui, also a children's choir and violin orchestra from Greenfield, traditional mexican dancing, singing from three sisters from Rawanda, and a spoken word poem performance.
Did you hear? MCTV is having a 120 Second Film Competition! Check out our website for details! Get creative this summer and show us what you've got. But if contests aren't your thing and you just want to make a video or tv show, we'd love to help! Contact us at (413) 863-9200, infomontaguetv@gmail.com, or stop by 34 Second Street between 10:00 a.m. and 4:00 p.m., Mondays through Fridays. We'd love to work with you!
Posted: to General News on Thu, May 30, 2019
Updated: Thu, May 30, 2019