Week of June 21st - 28th
Local Music and Softball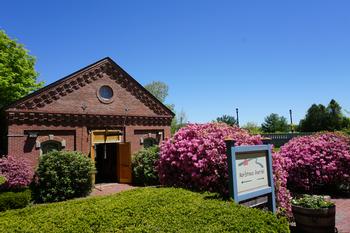 Week of June 21st - 28th
Summer is here! Along with some fresh new videos from MCTV! We would like to congratulate the Turners Falls Softball team for making it all the way to the MIAA Division 3 Championship! We have videos of their playoff games being released on our Vimeo page which you can find at montaguetv.org.
More new releases include the 5th Annual Montague Music festival, as well as Let Your Love Shine: The 'She Said' Documentary. She Said is a local band of female musicians, writing and performing 'all originals, all the time' Go to montaguetv.org for the toe tappin' good times!
Historian and author Jim Gildea gave a lecture at Greenfield Savings Bank on June 1st about the Atlantic Tsunami of 1755 and its impact on the American Revolution. His fascinating presentation is available now at montaguetv.org. While your visiting our website be sure to check out the details for our upcoming 120 Second Film Festival! The registration deadline has been extended to July 28th, so don't delay! The awards ceremony will be hosted by the Shae Theater, don't miss the opportunity to see your work up on the big screen! For more information visit our website at montaguetv.org
Looking for something to do this summer? Why not learn how to make your very own videos! We here at MCTV love training people on proper camera use and video editing! Come learn an exciting new hobby, whether it's shooting town events you'd like to see on MCTV or starting your own show altogether! Our producers are standing by to help you every step of the way. Contact us at (413) 863-9200, infomontaguetv@gmail.com, or stop by 34 Second Street between 10:00 a.m. and 4:00 p.m., Mondays through Fridays. We'd love to work with you!
Posted: to General News on Mon, Jun 24, 2019
Updated: Tue, Jun 25, 2019