MCTV and the Upper Valley Music Festival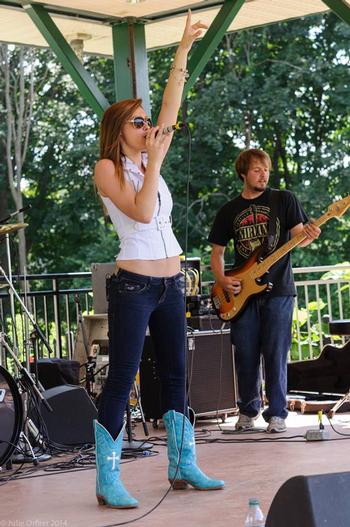 A tremendous amount of editing and production has been underway at the MCTV studios to bring you all the music from the Upper Valley Music Festival held on July 15th in Turners Falls.
Performances in a wide variety of musical genres were held throughout the day at the Rendezvous, Shea Theater, Great Hall at the Great Falls Discovery Center, Hubie's Tavern and the Harvest Market Stage.
MCTV is excited to bring you as part of our regular schedule and for immediate streaming performances by:
Opel
Tawdry
Ghost Painted Sky
Mary Jane Jones Band
Rosemary Caine
Samantha Farrel
Katy Sachs
Larry Brown
Holly May
Katelyn Richards
Chris Scanlon
Carrie Ferguson
Blackston Cuil
Span of Sunshine
With more to come throughout the week!
Something going on you think others would like to see? Get in touch and learn how easy it is to use a camera and capturing the moment! (413) 863-9200, infomontaguetv@gmail.com, or stop by 34 2nd Street in Turners between 10 a.m. and 4 p.m. Monday through Friday. We'd love to work with you!
Posted: to General News on Wed, Aug 5, 2015
Updated: Wed, Aug 5, 2015