MCTV from Summer into School Time!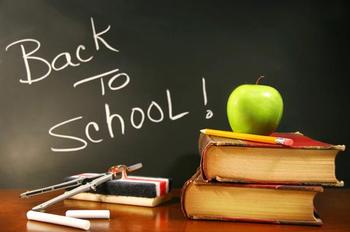 This week at MCTV we say goodbye to summer and hello to the beginning of a new school year. As always, production work continues here at the station with the following new programming available for your entertainment:
Now available for download and as part of our regular TV schedule is the 4th Street Block Party. The event featured live music, face painting, a parade as well as other activities for everyone to enjoy.
Three more performances have been uploaded from the 2015 Upper Valley Music Festival. We're sure you'll love the storytelling and guitar stylings of John Sheldon, get your groove on to Shokazoba or dance along to the Mary Jane Jones Band who both rocked the house.
Review the latest agenda items from the August 26,2015 joint meeting of the finance committee and the Selectboard now available for viewing.
Lastly, the August 25th GMRSD meeting is available for viewing as well.
Something going on you think others would like to see? Get in touch and learn how easy it is to use a camera and capturing the moment! (413) 863-9200, infomontaguetv@gmail.com, or stop by 34 2nd Street in Turners between 10 a.m. and 4 p.m. Monday through Friday. We'd love to work with you!
Posted: to General News on Wed, Sep 2, 2015
Updated: Wed, Sep 2, 2015