Week of October 19th-23rd, 2015
New this week: Irish dance, music from the Discovery Center, & a recent Montague Church service.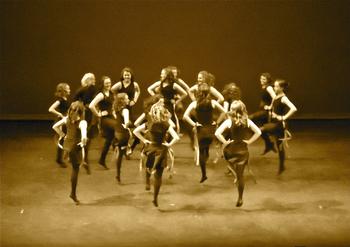 The mornings are becoming cold and frosty, and we even saw some light snow this weekend! Some new musical programming has been uploaded this week as MCTV continues to cover local events. Now available in the TV schedule & for download from our website:
Upper Valley Music Festival 2015: Celtic Heels - Another excerpt from this year's Upper Valley Music Festival, this time featuring Celtic Heels, an Irish Dance Troupe based in Greenfield with a modern flair!

Coffeehouse Series: Taking Back Eden 10/9/15 - This month's coffeehouse at the Great Falls Discovery Center featured Taking Back Eden, a contemporary folk-rock band based in Amherst.

Montague Church Service 10/4/15 - Family dogs join the congregation while Rev. Barbara Turner Delisle leads a special service on "The Blessing of the Animals."
Something going on you think others would like to see? Get in touch and learn how easy it is to use a camera and capture the moment! (413) 863-9200, infomontaguetv@gmail.com, or stop by 34 2nd Street in Turners between 10 a.m. and 4 p.m. Monday through Friday. We'd love to work with you!
Posted: to General News on Mon, Oct 19, 2015
Updated: Mon, Oct 19, 2015