Week of May 24-31, 2022
Holidays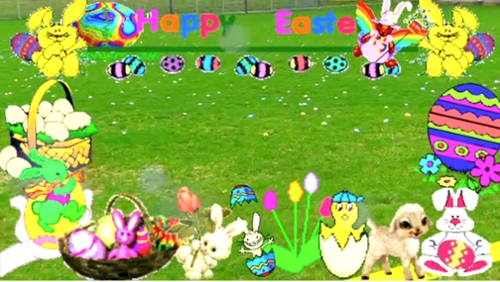 Holiday update: footage from Rag Shag 2022 and Eggstravaganza 2022 are now up on the MCTV Vimeo page! Both are short and sweet glimpses into the celebrations of our town. Next, watch the conversation from the Massachusetts Indigenous Agenda, and their presentation on the town's "Vote to Change the State Flag and Seal" Bill in the Massachusetts Legislature. This Bill will ban the use of Native Mascots in public schools in the commonwealth, as well as remove the image of a fighting Native American from the MA flag. All community members are welcome to submit their videos to be aired on Channel 17, as well as featured on the MCTV Vimeo page. MCTV is always available to assist in local video production as well. Cameras, tripods, and lighting equipment are available for checkout, and filming and editing assistance can be provided. MCTV is still looking for board members, email infomontaguetv@gmail.com for a link to the Zoom!
Something going on you think others would like to see? If you get in touch, we can show you how easy it is to use a camera and capture the moment.

Contact us at (413) 863-9200, infomontaguetv@gmail.com.
Posted: to General News on Tue, Jun 14, 2022
Updated: Tue, Jun 21, 2022