February 14-21, 2023
Local Author: Jennifer Acker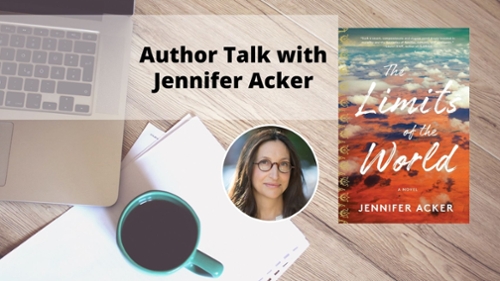 Local Author, Jennifer Acker, founder and editor-in-chief of the literary magazine, The Common, author of The Limits of the World, and of Fatigue, a memoir, presented works from her new novel at the Montague Center Public Library February 15th. MCTV was there to record the event so that you could watch it at your leisure on our Vimeo page, or by chance if you tune into channel 17. Other recently available videos include: The Montague Finance Committee Meeting from 2/15, The Health Director Interview from 2/8, and The GMRSD School Committee Meeting from 2/14.

All community members are welcome to submit their videos to be aired on Channel 17, as well as featured on the MCTV Vimeo page, so think of what you would like to make and come see how we can help! MCTV is always available to assist in local video production as well. Cameras, tripods, and lighting equipment are available for checkout, and filming and editing assistance can be provided.
Or is there something going on you think others would like to see? If you get in touch, we can show you how easy it is to use a camera and capture the moment.
Posted: to General News on Tue, Feb 21, 2023
Updated: Tue, Feb 21, 2023