March 28- April 4, 2023
Slambovian Circus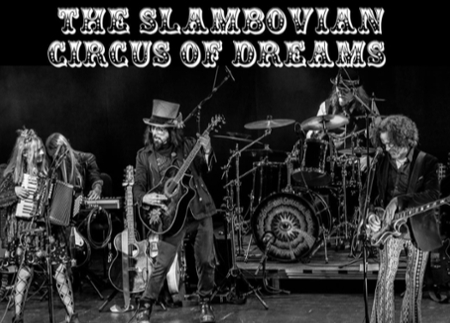 While it can't beat the live performance, we at MCTV are still pleased to present recordings of some great shows at the Shea! This week we will be airing a concert by

The Slambovian Circus of Dreams. And of course there are plenty of good meetings to watch as well. You can find the most recent recording, as well as all archived recordings of the Montague Selectboard meeting, the Montague Finance Committee Meeting, the Gill Selectboard meeting and the GMRSD meeting.
All MCTV videos are available on our Vimeo page and all community members are welcome to submit their videos to be aired on Channel 17, as well as featured on the MCTV Vimeo page. Think of what you would like to make and come see how we can help! MCTV is always available to assist in local video production as well. Cameras, tripods, and lighting equipment are available for checkout, and filming and editing assistance can be provided.
Or is there something going on you think others would like to see? If you get in touch, we can show you how easy it is to use a camera and capture the moment.
Posted: to General News on Tue, Apr 4, 2023
Updated: Tue, Apr 4, 2023