Oct 10-17, 2023
Meetings and Beyond!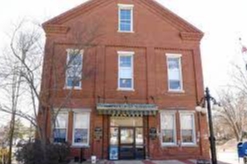 Many meetings in Montague and beyond! The Montague Special Town Meeting took place on October 10th and was recorded by MCTV. It is available on the Vimeo page which can be found linked to our website, montaguetv.org. There, you will also find more in our collection of this week's meetings, including the Montague Selectboard Meeting, the Gill Selectboard Meeting, The Montague Finance Committee Meeting and the GMRSD Meeting. All community members are welcome to submit their videos to be aired on Channel 9, as well as featured on the MCTV Vimeo page. If you have any ideas for films, MCTV is always available to assist in local video production as well. Cameras, tripods, and lighting equipment are available for checkout, and filming and editing assistance can be provided. And if you're looking for more ways to get involved, consider joining the MCTV Board! If you would like to stop in for a meeting, even just to check the vibe, email infomontaguetv@gmail.com for a link to the Zoom!

Contact us at (413) 863-9200, infomontaguetv@gmail.com, Follow us on Facebook or find us on instagram @montaguecommunitytv. Find videos and more on our website montaguetv.org.
Posted: to General News on Tue, Nov 14, 2023
Updated: Tue, Nov 14, 2023