Week of November 23rd-27th
New this week: Veterans' Day ceremony, a presentation on Renewable Energy, & local meetings.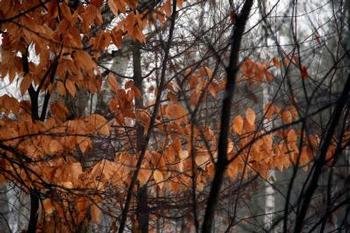 November is winding to a close. Staff at MCTV have been busy with many local events to cover. This week, MCTV will be covering the Thanksgiving football game between rivals at Greenfield High School and Turners Falls High School.
Check out these new videos in the TV schedule and available for online streaming:
Erving planning Board 11/19/15 - Topics covered: payscale for elected officials and a motion to request a wage raise for planning board members, an ANR (approval not required) and zoning of lots. Check out this video to learn more about how the planning and zoning is regulated in Erving. 32 minutes.
Veterans Day 2015 - A ceremony honoring veterans at the Elks in Turners Falls. If you couldn't make it to this recent Veterans' Day event, you can stream it online or find it on TV. If you or a loved one were part of the ceremony, now you can download it to keep. 20 minutes.
Renewables are Ready: November 2015 - A presentation from Pat Hynes, Director of Traprock Center for Peace and Justice, from "Wendell Climate Action- what can a small town do?" Discusses alternative options for energy in our state besides nuclear energy, oil & gas, as well as the tolls created by fracking and nuclear energy. Introduces renewable energy options, highlighting models for solar energy in particular, but also featuring wind energy. Discusses benefits and challenges for different models and the jobs they would create. 40 minutes.
GMRSD Meeting 11/17/15 - View last week's meeting to review the superintendent's report, an Erving representative report, continued discussion of the budget process, and more. A major educational highlight featured in this meaning is the planning of a TFHS chorus/band trip to Williamsburg, Virginia in April 2016. Upcoming events mentioned include the Hillcrest School Council meeting on 12/1 at 2:15 p.m., the National Honor Society Induction ceremony on 12/3, the Special Education Parent Advisory Council meeting at 9 a.m. on 12/4, and the Great Falls Middle School Winter Concert at 7p.m. on 12/10. 2 hours, 11 minutes.
Selectboard Meeting 11/16/15 - Topics covered in the administrator's report: a plan to close out grant in 2016 instead of 2017 as originally anticipated for project on Millers Falls road, in order to get more money faster as first step in requesting money from FEMA; grant of environmental protections annual recycling dividend project, including RDP funds and small scale funds; National Guard helicopter exercises at airport on Nov. 21st. Also in this meeting: the appointment of laborers for operator training, and mention of the water in Montague center, which will be covered at the board of health meeting. 15 minutes.
Something going on you think others would like to see? Get in touch and learn how easy it is to use a camera and capture the moment! (413) 863-9200, infomontaguetv@gmail.com, or stop by 34 2nd Street in Turners between 10 a.m. and 4 p.m. Monday through Friday. We'd love to work with you!
Posted: to General News on Sat, Nov 21, 2015
Updated: Sun, Nov 22, 2015