Week of December 14th-December 18th
New this week: Jurassic Road Show & CoRaJus meeting with local officials.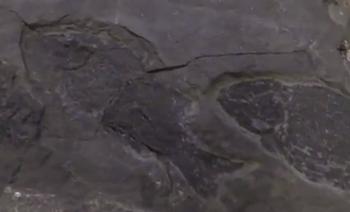 We hope you all have had a chance to enjoy some of the many events near you--if not in person then on a nearby television or internet browser! MCTV staff and producers have been busy filming the following for your viewing convenience:
Jurassic Road Show at GSB 2015: The Jurassic Road Show is a group that brings the public in touch with fossils and footprints of the Connecticut River Valley, as in this show at Greenfield Savings Bank. Watch the video to learn what layers of rock and fossil can tell you about the stages of a lake dying: from fossilized fish, to fossils of scattered scales and mud cracks--all found locally in Turners Falls. Plus: learn the species' names for dinosaur footprints from local sites and beyond, and see the transition from dinosaur to bird as embodied in one illustrative fossil. Check out jurassicroadshow.com for more info, or find them on Facebook! 8 mins.
Selectboard Meeting 12/7/15: Agenda items included new appointments to the personnel board and a request from the Rendezvous to remain open until 2 AM on New Years Eve. Tanya Campbell, CPA from Melanson Heath came to discuss the management letter for year ended June 30, 2015. 38 mins.
Finance Committee Meeting 12/9/15: The main agenda item this week was a discussion with Police Chief Chip Dodge and Dispatch Manager Marsha Odle about their departments' functions, challenges, and direction. 1 hr, 45 mins.
Racial Justice Coalition Meeting 12/10/15: A meeting of the Coalition for Racial Justice (CoRaJus) with local officials, in circle format, to discuss and plan a training series on race and racism. If the Selectboard decides to go forward with these plans, the trainings would be to be held for select town employees (department heads in particular) on a monthly or bimonthly basis. Local groups doing antiracism work would facilitate the workshops to provide multiple perspectives and get a conversation going about race and racism in Turners Falls. 1 hr, 58 mins.
Something going on you think others would like to see? Get in touch and learn how easy it is to use a camera and capture the moment! (413) 863-9200, infomontaguetv@gmail.com, or stop by 34 2nd Street in Turners between 10 a.m. and 4 p.m. Monday through Friday. We'd love to work with you!
Posted: to General News on Sun, Nov 29, 2015
Updated: Wed, Dec 16, 2015