Week of December 28th-January 1st
New this week: Welcome Yule coverage, Carlos W. Anderson, & Christmas Music Cantata.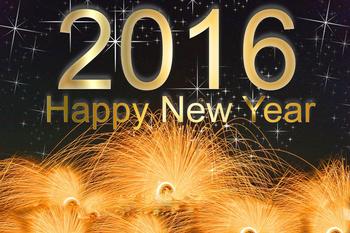 2016 is fast approaching! New Year's Day is the annual Sawmill River 10K run in Montague Center from 10AM to 2PM. Race Day Registration will begin at 9AM at the Montague Common Hall at 34 Main St.
As we prepare to welcome the new year, enjoy the following programs--now available on a TV or computer near you.
Carlos W. Anderson, "More Than Enough": Presented by New Genesis Films. "Everytime we give, especially when we give, when it looks like lack or limitation is presenting itself, we announce to the universe, I am more than enough, and whatever we announce to the universe becomes our identity..." Filmed at Hope Community Church - Amherst, MA 12/13/15. Carlos W. Anderson is Founder and President of New Genesis Foundation Inc. and Life School Ministry. 44 mins.
Welcome Yule 12/12/15: Relive the festivities: sea shanties and the traditional passing of the yule log! This video brought to you by local producer Mik Muller. 1 hr, 46 mins.
Carlos W. Anderson, "Fear Not": Presented by New Genesis Films. "Fear is what always intends to stop us from moving forward. To stop us from experiencing joy. To stop us from having peace." Filmed at Unity in the City - Brookline, MA 12/20/15. 28 mins.
Montague Congregational Church Service 12/20/15: Join the First Congregational Church of Montague for a special service: Christmas Music Cantata. 1 hr, 9 mins.
Cable Advisory Committee Meeting 12/21/15: Tune in to this program to learn more about the decisions impacting your local public access station. 57 mins.
Something going on you think others would like to see? Get in touch and learn how easy it is to use a camera and capture the moment! (413) 863-9200, infomontaguetv@gmail.com, or stop by 34 2nd Street in Turners between 10 a.m. and 4 p.m. Monday through Friday. We'd love to work with you!
Posted: to General News on Sun, Dec 27, 2015
Updated: Sun, Dec 27, 2015