Week of May 23rd-27th, 2016
New this week: GCC Spring Dance Recital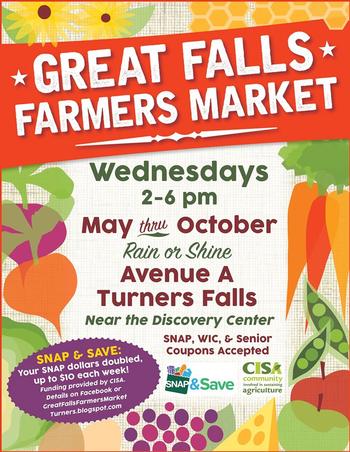 A warm hello from Montague Community Television! Looking for more excuses to get outside? The Great Falls Farmer's Market is season from May through October--you can stop by at the corner of Avenue A and 2nd Street on Wednesdays from 2-6pm.
Now in our TV schedule, you can check out the GCC Spring dance recital as well as the May installment of Renewables are Ready and the May 17th School Committee meeting. Finally, tune in to MCTV on Monday at 7PM to see the Montague Selectboard meeting live.
Something going on you think others would like to see? Get in touch to learn how easy it is to use a camera and capture the moment. (413) 863-9200, infomontaguetv@gmail.com, or stop by 34 2nd Street in Turners between 10 a.m. and 4 p.m. Monday through Friday. We'd love to work with you!
Posted: to General News on Thu, May 5, 2016
Updated: Sat, May 21, 2016