Week of June 20th-24th, 2016
New this week: June coffeehouse available for streaming!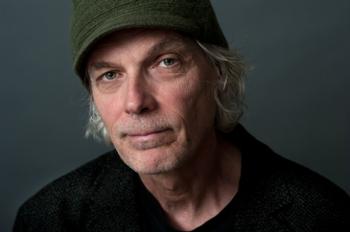 Pictured above: musician Jim Matus (www.jimmatus.com)
Greetings from Montague Community TV! We hope you were able to enjoy the Unity Skate Park Unveiling last Saturday.
Every month the Great Falls Discovery Center hosts a coffeehouse evening of music. Footage from the June coffehouse is now available at montaguetv.org and in the TV schedule, featuring over an hour of Jim Matus's melodic improvisation. The next in the series will be July 8th from 7-9PM at 2 Avenue A in Turners Falls.
Something going on you think others would like to see? Get in touch to learn how easy it is to use a camera and capture the moment. (413) 863-9200, infomontaguetv@gmail.com, or stop by 34 2nd Street in Turners between 10 a.m. and 4 p.m. Monday through Friday. We'd love to work with you!
Posted: to General News on Sun, Jun 19, 2016
Updated: Sun, Jun 19, 2016